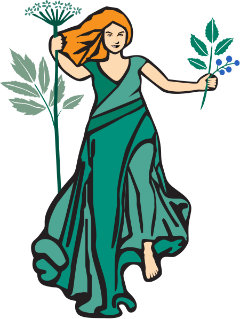 About Vitanica
Vitanica was created for one purpose:
Natural Health Care for Women
Over 28 years ago, Dr. Tori Hudson created Vitanica, to serve women.
Dr. Hudson is a nationally recognized author, speaker, educator, researcher, clinician and the first woman in the United States to become a full professor of Naturopathic Medicine.
Dr. Hudson has specialized in women's health for over 38 years. She came to understand there was a lack of focus on the intricate and unique needs of women.
To address these needs, and to develop a line of supplements which would meet her strict quality standards, Vitanica was created. Supported by her business partner, Vitanica has grown, having over 80 products, and holds a well-respected niche position in the dietary supplements industry.  We at Vitanica strive to respect all people, no matter age, race, politics, ethnic origins, beliefs, sexual orientation, sexual identity, disability or other marginalized group.
Dr. Hudson brings a wealth of experience, information, and heart to her work as Director of Research, Product Development and Education at Vitanica.
Our commitment is to serve women
by providing education, research,
and the finest quality in effective natural supplements.
Vitanica is committed to maintaining the purity and effectiveness of our dietary supplements. We believe this is accomplished by focusing on the principles that contribute to well designed products which will support health without contributing to toxicity, utilizing safe and effective ingredients.
We seek excellence in our formulations by including optimal dosages, superior choice nutrient sources and clinically scrutinized products for maximal therapeutic benefit. We strive to use the highest quality, premium grade organic, wildcrafted or mindfully cultivated herbs available. Our herbs and extracts are selected on the basis of purity, bioactivity, and maximal therapeutic benefit. Raw materials and finished products undergo rigorous testing for identity, purity, and quality. Our entire product line is gluten-free and non-GMO.  All of our dietary supplements are vegetarian suitable, including the use of plant based capsules.
Our dietary supplement manufacturing facilities are third-party certified and meet all Good Manufacturing Practice standards set forth by the FDA Dietary Supplement Health and Education Act.
More about Dr. Tori Hudson, N.D.
Click here to watch video about Dr. Tori Hudson