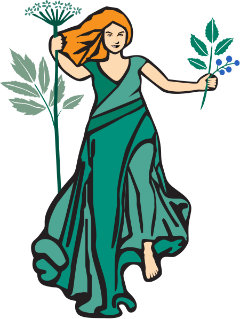 Description
Promoting good digestion is a multifaceted process, involving chewing food thoroughly; avoid late night eating and overeating; eat whole foods and reduce refined foods; proper hydration; increase raw foods, especially bitter greens; yogurt can also be helpful. Peppermint, Ginger, Fennel, and Aloe have much history and historical use promoting healthy digestion and assimilation of food, as well as soothing action for the digestive system, especially to support relief of gas and bloating.*
Tasty Tonics® are concentrated liquid herbal formulas designed to actually taste great and encourage compliance for daily use. Digestion Tonic™ supports healthy digestion with soothing herbs and peppermint leaf and oil – perfect for gas/bloating.* Packaged in beautiful green glass.
Featured Ingredients:
Peppermint leaf has a long history of support for digestion and bloating. It is cooling and soothing for the stomach. We use peppermint essential oil in addition to the extract to add flavor punch to this soothing tonic.
Fennel seed is traditionally used in digestion support formulas to maintain normal function and support relief of gas and bloating.
Ginger is a key, well-researched digestion-supportive herb that supports relief of gas and bloating.
Aloe vera leaf has supportive research as well as traditional use as a healing and supportive herb for the stomach.
Indications:
Soothing and refreshing, this formula can be used as needed or with every meal to promote and maintain healthy digestion. *
Suggested use: Shake well before using. Adults: 1 teaspoon, up to 3 times daily, before, during or after meals. Dilute in 2-3 ounces of warm or cool water, or to taste as a refreshing herbal tea. May also be taken undiluted.
Please Note: Herbal Residue inside the bottle and/or dropper is normal and does not affect the quality/effectiveness of the product.
Contraindications & Warnings:
Do not use for heartburn/GERD. Avoid if pregnant, nursing, or if on ciprofloxacin or tamoxifen. Caution with prescription drugs: consult your physician.
Digestion Tonic™ – Product Page: Click here for a printable PDF product sheet.
* These statements have not been evaluated by the FDA. This product is not intended to diagnose, treat, cure or prevent any disease.
Additional information
| | |
| --- | --- |
| Weight | 8.9 oz |
| Dimensions | 1.69 × 1.69 × 5.63 in |