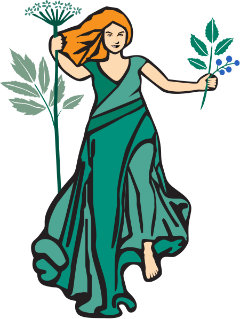 Description
Elderberry and Echinacea are two of our most important plants in support of the immune system. Elderberry has a long tradition and also modern scientific research demonstrating an ability to selectively support immune function. Echinacea species also have a long history, as well as robust modern research, in the areas of promoting and maintaining immune health. The combination of these two potent herbal extracts allows us to deliver a tasty and significant dose of the important constituents in these immune supportive plants for maintaining health and wellness, naturally.*
Tasty Tonics® are concentrated liquid herbal formulas designed to actually taste great and encourage compliance for daily use. Immune Tonic™ supports the immune system with two types of echinacea and black elderberry.* Packaged in beautiful green glass.
Featured Ingredients:
Two kinds of Echinacea – angustifolia & purpurea are included for added immune support from one of the most researched herbs to support a healthy immune system
Elderberry also has a long tradition of immune system support as well as modern research in favor of this time-honored herb
The delicious flavor that comes naturally from Elderberry combines well with natural berry flavors. With a touch of honey, this formula is easy to take undiluted. Try adding it to a smoothie or plain, whole yogurt. Delicious!
Indications:
A fun and easy way to support a healthy immune system. Can be used short term, or long term for a more tonic effect.*
Suggested use: Shake well before using.
Adults: 1 teaspoon daily; Children, ages 2-12: = teaspoon daily. As a temporary dose, may be taken twice daily. Dilute in 2-3 ounces of warm or cool water as a flavorful, berry-sweet herbal tea. May be taken undiluted, directly in the mouth.
Please Note: Herbal Residue inside the bottle and/or dropper is normal and does not affect the quality/effectiveness of the product.
Contraindications & Warnings:
Avoid if nursing. If you are HIV positive, do not take longer than 2 weeks. Caution with MS, lupus, and rheumatoid arthritis. Consult your practitioner if pregnant.
Immune Tonic™ – Product Page: Click here for a printable PDF product sheet.
* These statements have not been evaluated by the FDA. This product is not intended to diagnose, treat, cure or prevent any disease.
Additional information
| | |
| --- | --- |
| Weight | 9.1 oz |
| Dimensions | 1.69 × 1.69 × 5.63 in |