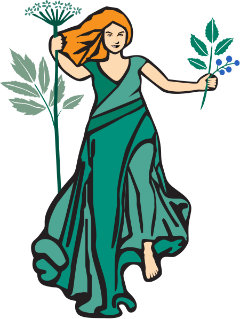 Description
Maternal Symmetry™ is a unique and high-quality blend of vitamins, minerals, and herbs supportive for women anticipating pregnancy, during pregnancy, for several months following childbirth and during breastfeeding. Our specially selected herbs are based on the best traditional knowledge and experience of herbalists and midwives, in addition to a scientific understanding of their role in the pregnant and lactating woman.*
Featured Ingredients:
Includes gentle forms of iron; because iron is important during pregnancy, but it doesn't have to be uncomfortable
Pro Vitamin A is a blend of natural mixed carotenoids yielding a safe source of vitamin A for pregnant women, without retinyl palmitate
Higher amount of folic acid supports mother and fetus in development; we use the more bioavailable Methylated folate (L-5-MTHF)
Botanicals included are safe during pregnancy and have a long tradition of use by midwives and herbalists to support uterine tone, healthy digestion, additional nourishment from mineral rich herbs, and promote calming: Partridge berry, Ginger, Nettles leaf, Lemon balm, Oatstraw, and Dandelion root
Indications:
A high quality prenatal multi-vitamin mineral offering comprehensive support of key nutritional needs for mother and developing baby before pregnancy, in the planning and preparation stages, during pregnancy, and after while breastfeeding.*
Suggested use: 2 capsules with food, three times per day during pregnancy and lactation, or as directed by your physician.
Contraindications & Warnings:
WARNING: Accidental overdose of iron-containing products is a leading cause of fatal poisoning in children under 6. Keep this product out of reach of children. In case of accidental overdose, call a doctor or poison control center immediately. WARNING: Maternal Symmetry™ contains Vitamin K, which interferes with the prescription drugs Coumadin and Warfarin. Do not take Maternal Symmetry™ if taking either of these drugs.
Maternal Symmetry™ – Product Page: Click here for a printable PDF product sheet.
* These statements have not been evaluated by the FDA. This product is not intended to diagnose, treat, cure or prevent any disease.
Additional information
| | |
| --- | --- |
| Weight | 8.6 oz |
| Dimensions | 2.81 × 2.81 × 5.19 in |