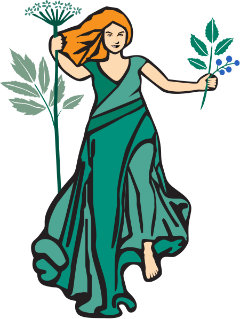 Description
Tasty Tonics® are concentrated liquid herbal formulas designed with therapeutic doses and blended with natural flavors & essential oils to taste great and encourage compliance for daily use. Bitters Tonic™ promotes healthy digestive processes, and with good taste. Packaged in a beautiful green glass!
Featured Ingredients:
Gentian root, a.k.a. Bitterroot and Dandelion root are traditional use herbs in promoting the body's normal process to stimulate bile and enzymes in preparing to digest fats, carbohydrates and proteins
Dandelion root has the added benefit of promoting the production of Bifidobacterium
Fennel seed is included for its digestive support properties and also as a sweet herb, which is a traditional component of bitters formulas
Orange peel promotes appetite and maintains healthy digestive processes, including those of the liver and gallbladder
Indications: Support for a healthy digestive system, including appetite and promoting digestive enzymes to encourage best absorption of nutrients from our food.
Suggested Use: Shake well before using. Adults: ½ to 1 teaspoon, before meals. Dilute in 2‐3 ounces of warm or cool water, or to taste as a savory tea. May also be taken undiluted, directly in the mouth.
Contraindications & Warnings:
Avoid during pregnancy and lactation. Use with caution or check with your healthcare practitioner if using blood pressure medication, blood sugar medication and blood thinners.
Bitters Tonic™ – Product Page: Click here for a printable PDF product sheet.
* These statements have not been evaluated by the FDA. This product is not intended to diagnose, treat, cure or prevent any disease.
Additional information
| | |
| --- | --- |
| Weight | 8.9 oz |
| Dimensions | 1.69 × 1.69 × 5.63 in |